An inclusive virtual and physical space to mobilise action on resilience and adaptation at COP28 and beyond
Watch our event streamed live here throughout the day.​
Watch daily highlights from events at the Hub.
The latest pictures from the Resilience Hub at COP28.
The Resilience Hub is designed to connect and inspire people across business, civil society, academia and government to collaborate and scale up action that builds resilience to the impact of climate change and makes communities around the world safer, healthier and more just.
We are motivated by the urgent need to increase the level of ambition and finance given to building resilience, particularly for the world's most vulnerable populations, and placing locally informed, equitable solutions center stage in the run up to and during the annual UN Climate Change Conferences (COPs).
Following on success at COP26 in Glasgow and COP27 in Sharm El-Sheikh, with thousands of participants in-person and online each year, the Resilience Hub is returning as a dynamic, inclusive virtual and physical space at the Blue Zone at COP28 in Dubai, United Arab Emirates (UAE) in November–December 2023.
The Hub is the official home of the Race to Resilience, the UN-backed campaign representing over 1,500 non-state actors taking action on resilience around the world.
building A Global movement
Around the world, people and ecosystems are being threatened by the climate crisis, and many have already experienced significant, devastating consequences.
The Resilience Hub brings together a global community to share knowledge, co-create solutions and catalyse action.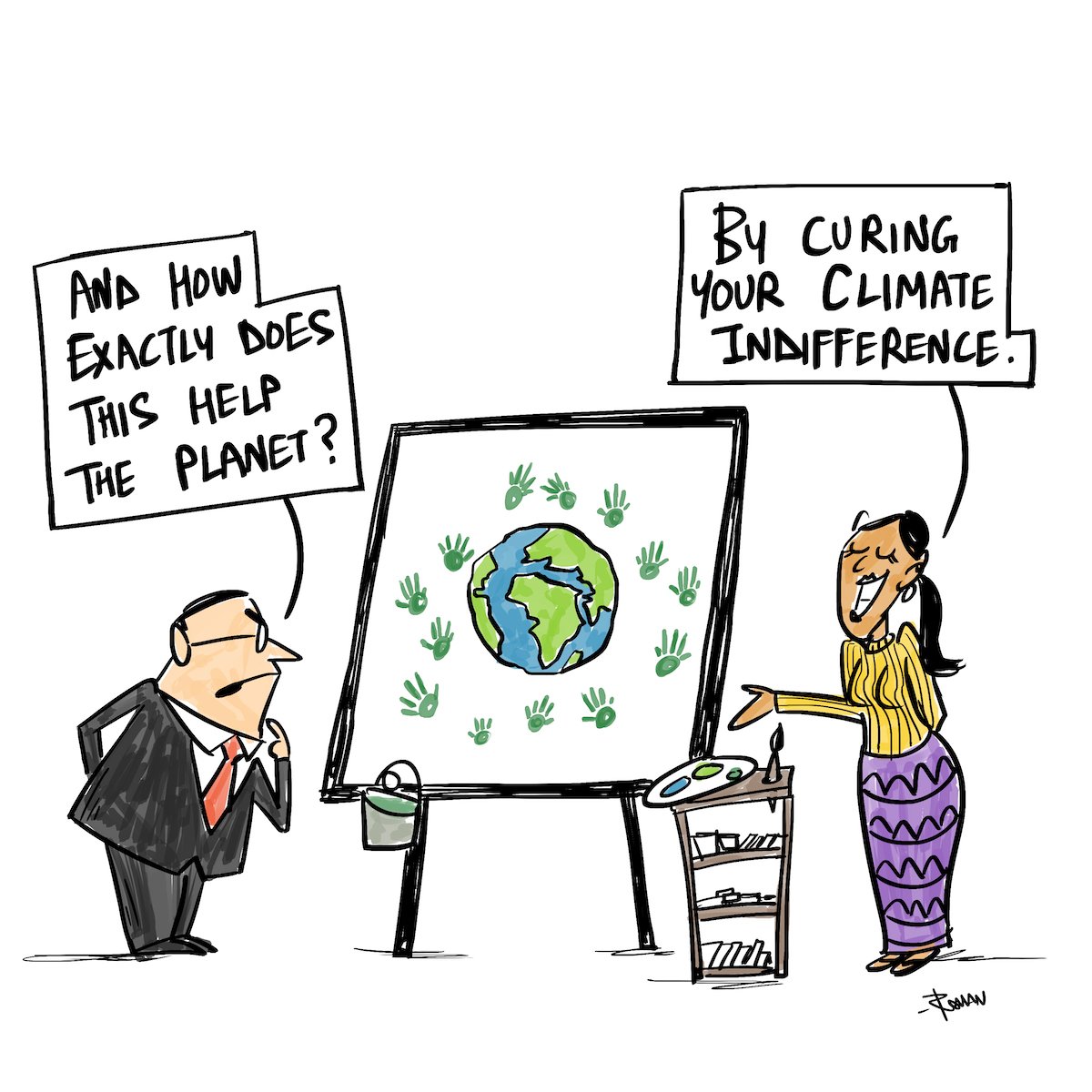 A selection of cartoons drawn live at last year's event in Egypt. Stay tuned for more artwork reflecting the conversations at the Resilience Hub and beyond at COP28. […]
Enter your details to be added to our contacts database. You will receive news and updates about the Resilience Hub and can unsubscribe at any time.
If you have any other enquiries you can email us at info@cop-resilience-hub.org.
Your data will be held in accordance with Resilience Rising's privacy policy.