A physical and virtual Hub at COP26 and the home of Race to Resilience
COP26 Resilience Hub Synthesis Report
Key messages and future directions
Video from all of our sessions is available to watch online.
Our vision
Led by global non-state actors from business, investors, civil society, academia, cities and regions, the Resilience Hub provided an unforgettable immersion into the urgency for action while mobilizing ambition to deliver a resilient world for all, as never before experienced at any COP.
We started in Glasgow and won't stop until the job gets done.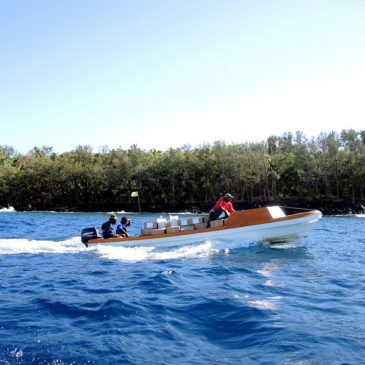 There is considerable potential for more locally-led anticipatory action to prepare people for extreme weather and climate events and avoid loss and damage – reports Myriam […]
Partners
The Resilience Hub is the home of the UNFCCC's Race to Resilience that is driving action by non-state actors, showcasing the partner initiatives.
The Resilience Hub Steering Committee includes the COP26 Presidency, FCDO, UNFCCC and the High Level Champions team.
It is managed by the Adrienne Arsht-Rockefeller Foundation Resilience Center at the Atlantic Council, the Global Resilience Partnership and The Resilience Shift.
The programme is led by Hubs from around the globe – South Asia, Latin America, Africa, South East and East Asia, Pacific, and of course from the heart of Glasgow in the COP26 Blue Zone and at Glasgow Caledonian University

.

The programme is being organised with the help of over 80 private and public organisations. See Programme page.
It is largely financed by private sector and philanthropy support. Thank you to our sponsors who include: FCDO, JPMorgan Chase, UNFCCC, Deloitte, Google, IBM, PWC, Arup, AXA XL, Jupiter Intelligence, Mott MacDonald, SPARC, Willis Towers Watson, WSP, Anglian Water and the Climate Justice Resilience Fund.
With  special thanks to the Government of Peru for their collaboration and support .
Opportunity
Action on adaptation and resilience has been behind action on mitigation. Yet action on both is essential to deliver a 1.5-degree resilient world and prepare for decades of worsening climate impacts. This is why increased action on adaptation is a priority for the UN Secretary General and why the COP26 Presidency has an explicit goal on adaptation.
While previous COPs have seen an increase in focus on resilience and adaptation it has been spread across different initiatives, spaces and events inside and outside the COP. Adaptation and resilience was "everywhere but nowhere" without a focal point.
The Resilience Hub is designed to meet this challenge. Its central purpose is to advance action on adaptation and resilience at COP26 and beyond, and to help provide a strong collective voice on resilience for all those globally who are working to build a more resilient world.
Subscribe
Enter your details below to be added to our contacts database. You will receive news and updates about the Resilience Hub and can unsubscribe at any time.
If you have any other enquiries you can email us on info@cop-resilience-hub.org.
Your data will be held in accordance with the Resilience Shift's privacy policy.