Africa Regional Resilience Hub
The COP27 Africa Regional Resilience Hub is led by the Climate Development Knowledge Network (CDKN), hosted by SouthSouthNorth. It is delivering a programme of in-person and virtual engagements on regional priority topics from August to September 2022, culminating in an online programme of events from 19-22 September.
The Regional Resilience Hubs play a crucial role of ensuring the voices and perspectives of traditionally under-represented communities are amplified and heard. They play a central role in illuminating and communicating regional priorities, actions, solutions and challenges on the global stage at COP27.
Programme of Events
The inaugural event of this year's Africa Regional Resilience Hub was held on 31 August 2022 at Africa Climate Week in Libreville, Gabon, and online. The CDKN-hosted event focussed on strategies for unlocking finance for locally-led action. Speakers called for governments and development finance institutions to be better prepared to respond to communities' priorities for climate resilience. 
Featured panelists came from organisations working on climate change adaptation and resilience in African communities: Alpha Ndungu of Hivos East Africa, Sarah Weruka of Slum Dwellers International (SDI) Uganda, Melanie Chirwa of SDI Malawi, and Esperanza Karaho of Adaptation Consortium, Kenya. The event was welcomed by CDKN's Michelle Du Toit and moderated by Ameil Harikishun of the Global Resilience Partnership.
A second Africa Hub event at Africa Climate Week – 'Looking to COP27 from the regional level: Critical asks and solutions from the ground' – showcased how communities are advancing locally-led adaptation through governance and finance models.
The virtual programme from 19-22 September will include 16 sessions on the priority themes of finance and investment, food and agriculture, resilient infrastructure, water and natural ecosystems, and cities and urbanisation. Cross-cutting themes include gender and social inclusion, and engaging and amplifying local voices.
Register for the virtual programme here.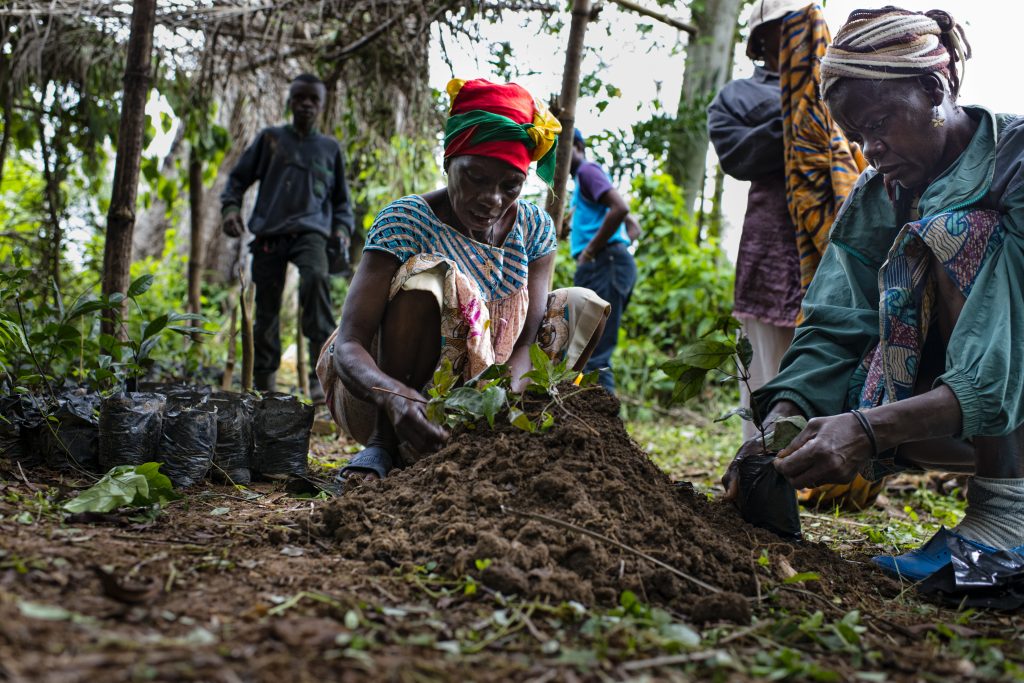 Video
The latest video from this year's Africa Regional Hub can be viewed here or on our YouTube channel.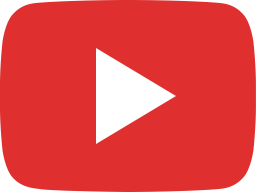 Official Opening of the Africa Regional Resilience Hub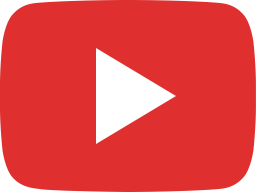 Importance of transforming smallholder irrigation schemes: Climate-resilient farming systems, Africa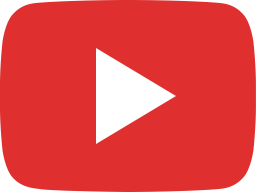 Tech start ups building climate resilience among vulnerable households and businesses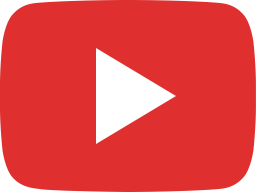 Climate actions for sustainable food security, socio economic wellbeing and decent life on Earth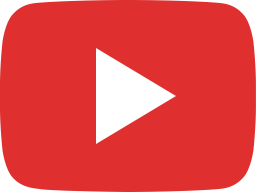 Dealing with extreme heat in African cities – What does it take?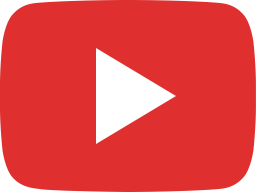 Financing climate resilience in Egypt – Efforts and challenges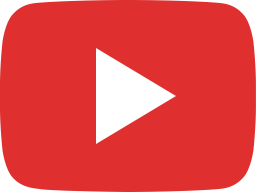 Can living labs promote food systems transformation towards regeneration and inclusivity?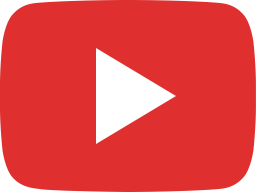 Bottom up approaches towards climate funding – Challenges and opportunities of African CSOs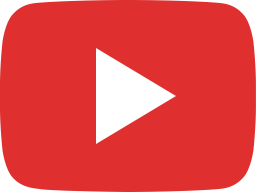 Promoting climate resilient food systems for increased agricultural productivity and food security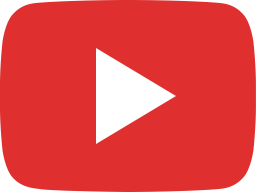 Confronting climate crisis in African cities – How urban poor communities are driving LLA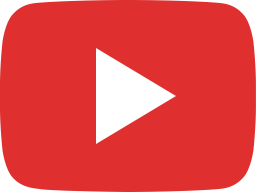 Private sector solutions for climate adaptation and resilience in Sub-Saharan Africa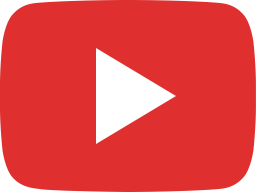 Achieving food security in Africa through healthy and productive soils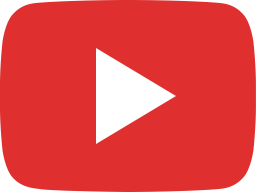 Climate proofing locally led adaptation (LLA) solutions in Sub-Saharan Africa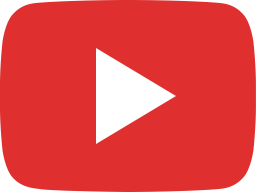 Inclusive community-led climate change adaptation financing in urban informal settlements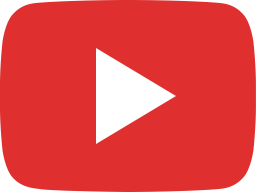 Water scarcity and gender in Tunisia

Mon 19 Sept

Tue 20 Sept

Wed 21 Sept

Thur 22 Sept
| Speaker images (leave this column empty) | Title | Start time | End time | Location | Speakers | Summary |
| --- | --- | --- | --- | --- | --- | --- |
| | Official Opening of the Africa Regional Resilience Hub | 9:00 AM | 9:30 AM | Online | Shehnaaz Moosa, CDKN CEO and SSN Director; Ameil Harikishun, GRP Regional Hubs Coordinator; Youba Sokona, Vice-Chair of the Intergovernmental Panel on Climate Change and Special Advisor for Sustainable Development at the South Centre; Michelle du Toit, CDKN Director, Africa & Regional Programmes | CDKN, SouthSouthNorth |
| | The importance of transforming smallholder irrigation schemes: Building climate-resilient farming systems in Africa | 9:30 AM | 11:30 AM | Online | Theo De Jager, FANRPAN Board Chair; Dr Veronica Doerr, Australian Centre for International Agricultural Research; Andre F van Rooyen, ICRISAT – TISA Project Team; Mary Sakala, Eastern & Southern Africa Farmers' Forum (EAFF); Tafadzwa Mabhaudi, International Water Management Institute, Regional Representative, Southern Africa; Amy Sullivan, Development Consultant, Bridgewater Consulting S.P.; James Pittock, Australian National University, TISA Project Principal Investigator; Tshilidzi Madzivhandila, FANRPAN CEO & Head of Mission | Food, Agriculture and Natural Resources Policy Analysis Network (FANRPAN) in partnership with the Australian National University (ANU), University of South Australia, Commonwealth Scientific and Industrial Research Organisation (CSIRO), Instituto Nacional de Irrigação (INIR), Mozambique, Ardhi University, Tanzania and ICRISAT, Zimbabwe |
| | Tech start-ups building climate resilience among vulnerable households and businesses | 11:30 AM | 1:00 PM | Online | Anne-Marie Chidzero, CIO of FSD Africa Investments; Maelis Carraro, Managing Director of the Catalyst Fund; Aisha Raheem-Bolarinwa, Founder of Farmz2U; Alaa Afifi, Founder of Bekia; Dave Okech, Founder of Aquarech | Financial Sector Deepening Africa (FSD Africa) in partnership with Catalyst Fund, Farmz2u and Bekia |
| | Culture and heritage as a driver of climate resilience in Africa: Lessons from the CVI: Africa Project | 1:30 PM | 3:00 PM | Online | Albino Jopela, Head of Programmes, African World Heritage Fund; Revocatus Bugumba, National Museums of Tanzania; Haruna Audu Omar, ICOMOS-Nigeria; Mercy Mbogebah, Tanzania Wildlife Management Authority; Simon Musasizi, Cross-Cultural Foundation of Uganda; Salma Sabour, Climate Heritage Network, Africa Region | Climate Vulnerability Index: Africa (CVI: Africa) in partnership with African World Heritage Fund, International Council on Monuments-Nigeria, Tanzania Wildlife Management Authority, Cross-Cultural Foundation of Uganda, Climate Heritage Network |
| | Climate actions for sustainable food security, socio-economic wellbeing and decent life on planet earth | 3:00 PM | 4:30 PM | Online | | Moyo District Farmers' Association (MDFA) |
| | Dealing with extreme heat in African cities: what does it take? | 4:30 PM | 6:00 PM | Online | Vincent Pagiwa, CHANCE network secretariat and University of Botswana; Caroline Muthoni, Aga Khan University, Kenya; Gloria Maimela, WITS RHI, South Africa; Roop Singh, Climate Centre; Didacus Namanya, Ministry of Health, Uganda; Wina Wina, Zambia Red Cross Society; Adelaide Lusambili, Aga Khan University, Kenya | Climate-Health Africa Network (CHANCE)/ University of Botswana |
| Speaker images (leave this column empty) | Title | Start time | End time | Location | Speakers | Summary |
| --- | --- | --- | --- | --- | --- | --- |
| | Financing climate resilience in Egypt: Efforts and challenges | 9:30 AM | 11:30 AM | Online | Mohannad Abouelrouse, Founder & CEO of Life From Water Foundation; Nouran El Said, Business Development Director at Plug'n'Grow; Ragy Ramadan, Founder & CEO of NoorNation; Hamis El Gabry, Product Development & Innovation Manager at Mozare3; Nada El Bakri, Project Lead at YouThinkGreen Egypt | YouThinkGreen (YTG) |
| | Can living labs promote food systems transformation towards regeneration and inclusivity? Experiences from REFOOTURE | 11:30 AM | 1:00 PM | | Tewodros Tefera, Living Lab Manager Ethiopia; Grace Karanja, Director Environment in Nakuru County; Sylvia Kuria, organic farmer, champion of Nakuru Living Lab; Patrick Enaku, Uganda Living Lab; Gezahegn Brecha, Ethiopian Living Lab; Karin Andeweg, Wageningen University & Research; Mildred Day; Elizabeth Kamau, FAO; Richard Malingumu; Sandra Langi, Uganda; Carlos Brazao Vieira Alho, compost expert for Ethiopia, Wageningen University & Research; Bockline Omede Bebe, Nakuru Living Lab; Gonne Beekman, Wageningen University & Research | Rethinking and Redesigning the Future of Food (REFOOTURE) |
| | Bottom-up approaches towards climate funding: challenges and opportunities of African CSOs | 1:30 PM | 3:00 PM | | Steve Muhanji, Senior Project Manager – East, Central and South Africa – Climate Finance & M&E Specialist, Sahara and Sahel Observatory (OSS); Khaoula Jaoui, Climate Department Coordinator, Sahara and Sahel Observatory; Evaristo Waya, Project Director ADSWAC, ADPP Angola; Chris Dickinson, Ecosystems Management Senior Specialist, Division of Mitigation and Adaptation, Green Climate Fund; Benedict Libanda, CEO Environmental Investment Fund of Namibia; Farayi Madziwa, Readiness Program Officer, Adaptation Fund; Giza Martins, President of the regional Steering Committee for ADSWAC and the National Director for Environment and Climate Action in Angola | Ajuda de Desenvolvimento de Povo para Povo, Angola (ADPP Angola) in partnership with OSS and the Ministry of Tourism, Culture and Environment of Angola |
| | Promoting climate resilient food systems for increased agricultural productivity and food security | 3:00 PM | 4:30 PM | | Fridah Gacheri, Sector Leader-Agriculture at SNV Rwanda; Phelix Kwemboi, Sebie Farmers' Cooperative, Uganda; Fatuma Namutosi, Byeffe Foods Co. Ltd, Uganda; John Recha, Climate Scientist, ILRI/CCAFS; Laureen Njuguna, Manager, Starlight Cooperative Kenya; Nancy Mwangi, Managing Director, Quinam Investment, Kenya; Diana Michael, Chief Accounting Officer, East Africa Fruits Co., Tanzania; Malimi Sitta, Manager of VIBINJO Cooperative, Tanzania; Rachel Japan, Isowelu AMCOS Ltd, Tanzania | Climate Resilient Agribusiness for Tomorrow (CRAFT)/SNV Uganda |
| | Confronting the climate crisis in African cities: How urban poor communities are driving locally led adaptation and building resilience | 4:30 PM | 6:00 PM | | Nicera Wanjiru, Muungano wa Wanavijiji, Kenya; Yirah Conteh, Federation of the Urban Poor, Sierra Leone; Zilire Luka and Happiness Zidana, Centre for Community Organization and Development (CCODE) Malawi; Melanie Chirwa, Peoples Process on Housing and Poverty in Zambia and the Zambia Homeless Peoples' Federation; Sarah Nambozo, National Slum Dweller Federation of Uganda | Slum Dwellers International, SDI |
| Speaker images (leave this column empty) | Title | Start time | End time | Location | Speakers | Summary |
| --- | --- | --- | --- | --- | --- | --- |
| | Private sector solutions for climate adaptation and resilience in Sub-Saharan Africa | 9:30 AM | 11:30 AM | Online | Edward Mungai, Lead Consultant, KCIC Consulting Limited; Denise Engel, Lead Private Climate Adaptation Finance, GIZ; Karnika Yadav, Director and Head, Africa Office, Intellecap; Sowmya Suryanarayanan, Director: Impact & ESG, Aavishkaar Capital, Landscape Resilience Fund, Global Innovation Fund; Judith Mulwa, Insights Manager, ClimateTech, GSMA. Video pitches from: Botanic Treasures, Simkay Green Global Ventures; Maima General Dealers Limited; Ecocycle Limited | KCIC Consulting Limited (KCL)/Deutsche Gesellschaft für Internationale Zusammenarbeit (GIZ) |
| | Achieving food security in Africa through healthy and productive soils | 11:30 AM | 1:00 PM | | Sihle Matiwane, Africa LEDS Partnership, SouthSouthNorth; Kum Christian Teghe, SEEADO/University of Bamenda/ACISA, Cameroon; Nuru Mohammad, Afar Pastoral and Agropastoral Research Institute, Ethiopia; Justin Shirima, Tanganyika Farmers Association, Tanzania; Theresa Kinkese, GIZ, Zambia; Wanjeri Obi, African Technology Policy Studies Network, Kenya; Olitina Ratovo, Ministry of Environment and Sustainable Development, Madagascar; Ermias Betemariam, Coalition of Action For Soil Health, Ethiopia | Africa LEDS Partnership (AfLP)/SouthSouthNorth) |
| | Climate proofing locally led adaptation (LLA) solutions among the vulnerable groups in Sub-Saharan Africa | 1:30 PM | 3:00 PM | | Nwamaka Okeke-Ogbuafor, The Conservation Society of Sierra Leone (CSSL); Joanes Atela, Africa Research and Impact Network (ARIN), Herman Alamou, OJA, Société à Responsabilité Limitée; Rosanna Grace McLean, OJA, Meat Naturally Limitée; Charity Mwangi, Slum Dwellers International (SDI) | Africa Research & Impact Network (ARIN), Kenya |
| | Inclusive community-led climate change adaptation financing in urban and peri-urban informal settlements | 3:00 PM | 4:30 PM | | Kimani Joseph, Executive Director, SDI Kenya; Jane Wairutu, Programme Manager, SDI Kenya; Stanley Mburu, Programme Officer, SDI Kenya; Lizian Onyango, Programme Officer, SDI Kenya; Maurice Kavai, Deputy Director, Department of Climate Change and Air Quality Monitoring. Pre-recorded storytelling from: David Omollo, Muungano Wa Wanavijiji federation member, Nairobi; Eva Muchiri, Muungano Wa Wanavijiji federation Member; Byron Georgiadis, Programme Officer, Naivasha | Slum Dwellers International Kenya, SDI Kenya |
| | Water scarcity and gender in Tunisia | 4:30 PM | 6:00 PM | | Raoudha Gafrej, University of Tunis El Manar; Chawki Khalfi, Higher Institute of water sciences and techniques of Gabes; Soumaya Kallel, "She is the goal" association; Insaf Abdelmoula, Tunisian Young Negotiators Group; Ichrak Klai, Arab Institute of Governance | Tunisian Youth Impact |
| Speaker images (leave this column empty) | Title | Start time | End time | Location | Speakers | Summary |
| --- | --- | --- | --- | --- | --- | --- |
| | Innovative financing for just transitions | 10:00 AM | 12:00 PM | | Lwandle Mqadi, Responsible Investment and Sustainability Specialist, Industrial Development Corporation; Jerry Mwendapole, Acting CEO, National Development Bank Botswana; Chali Mwefyeni, Chief Commercial Officer, Zambia National Commercial Bank (Zanaco) PLC; Martin Inkumbi, CEO, Development Bank Namibia; John Mushayavanhu, Group Chief Executive, FBC Holdings Zimbabwe; Claire Hobbs, Chief Treasurer, Bank Windhoek; Nicole Martens, Senior Stewardship Professional, Old Mutual Investment Group | Southern Africa Climate Finance Partnership (SACFP) / Aligning Financial Flows (AFF), SouthSouthNorth |
| | Official closing of the Africa Regional Resilience Hub | 12:00 PM | 12:45 PM | | Shehnaaz Moosa, CDKN CEO and SSN Director; Marcia Toledo Sotillo, Resilience Lead for Race to Resilience; Michelle du Toit, CDKN Director, Africa & Regional Programmes | CDKN, SouthSouthNorth |