The Resilience Hub is led by a diverse set of Partners from different regions and sectors who guide decisions and programming to ensure they reflect the priorities and knowledge of communities most susceptible to climate change and address barriers to scaling up action on resilience.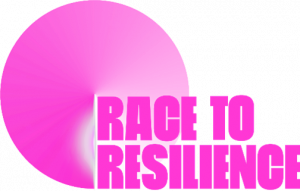 The Race to Resilience
The Resilience Hub acts as the home to the Race to Resilience, the UN-backed campaign to mobilise greater ambition and action from state and non-state actors to build the resilience of 4billion people from climate-vulnerable communities by 2030.
The Resilience Hub Partners and Steering Committee collaborate with the Race to Resilience campaign on the implementation of the Resilience Hub at COP27, and create an active connection to the incoming and present COP Presidencies.
The Managing Partners are coordinating with external partners who provide strategic oversight of the Hub to ensure it is meeting its overall purpose and objectives in coordination with other processes around COP. The Steering Committee also helps ensure that the Hub complements and adds to the ambition of the COP Presidencies and the overall aim to elevate action and finance for adaptation and resilience on par with mitigation measures.
Resilience Hub Sponsors
The Resilience Hub is supported by organisations from the private and public sector and philanthropic organisations.