COP27 South Asia Regional Resilience Hub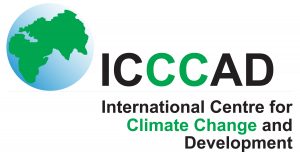 The COP27 South Asia Regional Resilience Hub was led by the International Centre for Climate Change and Development (ICCCAD), Bangladesh. The South Asia Hub is delivering a programme of in-person and virtual engagements to bring the local voice to the global platform from September to November 2022, culminating in an online event from 20–30 September.
The Regional Resilience Hubs play a crucial role of ensuring the voices and perspectives of traditionally under-represented communities are amplified and heard. They play a central role in illuminating and communicating regional priorities, actions, solutions and challenges on the global stage at COP27.
Key Messages
The interactive and engaging sessions from the South Asia Regional Resilience Hub Virtual Sessions churned out a set of 11 powerful key messages, giving a vivid idea of the challenges faced and the aspirations of the vulnerable communities. 
To read the key messages from South Asia, download the key messages presentation or our collection of social media cards. We also commissioned a series of cartoons to capture the key findings, discussions and challenge areas that resonated the most within each region, which you can view here.
Programme of Events
The inaugural event of this year's South Asia Regional Resilience Hub will be held on 20 September 2022 virtually with the speech from world renown climate scientist Dr. Saleemul Huq, Director of the International Centre for Climate Change and Development (ICCCAD). The ICCCAD will host the event focusing on the frontline people who directly dealing with the adverse effect of climate change in South Asia.
The events hosted at the South Asia Region Hub at COP26 was an eye opener and gave ICCCAD a glimpse of the possibilities of going deeper and engaging specific geographical constituencies from the frontlines at the regional hub at COP27.
ICCCAD believes that by placing specific constituencies at the center of these discussions gives a deeper, more nuanced and rounded understanding of specific local adaptation strategies and vulnerabilities based on specific geographies.
The Aim
To open the space for local knowledge and experience on adaptation and mitigation to engage with external professional knowledge and experience, led by local champions based on their lived experiences.
To provide an opportunity for (organised) constituencies living and working in vulnerable geographies to build their individual and organizational capacity to participate, engage and lead the discussions on locally led adaptation.
To give an opportunity to climate professionals, policy makers, researchers, scientist and academia to listen to local experiences by local champions and understand geography specific adaptive strategies
To build a cadre of allies locally and globally that can better support the adaptive needs of specific constituencies living and working in climate vulnerable locations.
Geographies and Constituencies
Geographies/ constituencies that are being explored are following:
Bhawal Indigenous Forest Community from Bangladesh
Women Farmers Network from India
Mountain Communities from Nepal and Bangladesh
Mangrove Communities from India and Bangladesh
Climate Migrant Communities from Bangladesh and Srilanka
Voices from 2022 Devastating Pakistan Flood
Youth Community
Climate Resilient City Planning Initiative
Challenges and Opportunities
Some challenges and opportunities for learning and growing the regional hub:
The design and structure of the Resilience Hub fits well for professionals. Trying to fit some of the frontline groups (many of whom are first time participants in the climate universe) to understand how they can influence COP requires work. This can be learning for subsequent COPs.
Reliance on the support organisations/NGOs that support some of these frontline networks to bridge the gap and translate local aspirations. This process has the potential of building the capacity of the support organsiaton and frontline organizations.
There is an assumption that these groups all want to join the party. This is not true and there is need for consistent communication, engagement and preparedness and honesty with managing expectations.
There is a hierarchy of elite NGOs, smaller NGOs and CBOs with differential capacities and hence the need to manage  equity in the design of the program and participation of the partners.
Featured Panelists
Featured panelists came from organisations working on climate change adaptation and resilience in South Asia  communities:
International Centre for Climate Change and Development (ICCCAD), Nature Conservation Management (NACOM), Community Resource Development Centre (CDRC) and  FRIENDSHIPfrom Bangladesh; Urban Resource Centre (URC), Mehran Education Health Welfare Association (MEHWA), Desert and Rural Development (DARD) Organization and Roshan Samajh Development Organization (RSDO) from Pakistan; United Mission to Nepal from Nepal;Swayam Shikshan Prayog, Huairou Commission and  Indian Institute of Public Health (IIPH) from India,
Note
As the organiser of the South Asia Regional Resilience Hub for COP27 in 2022, ICCCAD will provide the platform for you to host your own event will not run your event. However, along with the Resilience Hub ICCCAD will continue to offer support beyond COP27 and into future COPs as well as other relevant global and regional events.
Video
Videos from this year's South Asia Regional Hub  can be viewed here or on our YouTube channel. Navigate the playlist using the drop-down list in the top right of the player.
Partners & co-hosts
The COP27 South Asia Regional Resilience Hub is led by the International Centre for Climate Change and Development (ICCCAD), Bangladesh. Through partnering with the organisations listed below, ICCCAD co-hosted a series of virtual events to engage lesser heard and underrepresented constituencies to amplify their voices and key messages at COP27. These events were co-developed with community leaders, as well as grassroots- and community-level organisations, to ensure that these stakeholders were in the driver's seat of the discussions that took place. 
Cambridge Global Challenges and Society for Environment and Human Development (SEHD)
Huairou Commission
Jhenaidah city-wide peoples' network,
Platform of Community Action and Architecture
Desert and Rural Development (DARD) Organization
Roshan Samajh Development Organization (RSDO)
Mehran Education Health Welfare Association (MEHWA)
Belmont Forum, Indian Institute of Public Health (IIPH), TAPESTRY
Normisjon (Norway)
Club of Rome
University of Sussex (UK), Durham University (UK)
Resources
Videos
Mahila Housing Trust (MHT) with support from SELCO Foundation is promoting energy efficient home-based livelihood practices under its Sustainable Housing Programme. Click here to watch: MHT's Sustainable Housing Programme
In Jhenaidah, a secondary city in the Southwest of Bangladesh with a population of 250,000 in an area of 32 sq.km, a workshop was arranged by various active groups and youths to engage with the diversity and energy of the city. Watch here: CAN Co Create Jhenaidah City
The Sundarbans. The world's largest mangrove forest. A source of livelihood to millions. A provider and a protector. Over the last few decades, cyclones, erosions, and tidal surges have been intensifying. For the communities around the Sundarbans, a slow disaster has been unfolding as salinisation spreads further and further inland. Watch here.
Blogs

The impacts of climate change are evident on the social, economic and political spheres of the least developed and developing nations, and Bangladesh is no exception. Read here.
Read here about Community perceptions about social research in informal settlements. 
Articles
Read here why Karachi floods when it rains.
Read here how hunger for development leaves Bajhang in disarray.