South Asia Regional Resilience Hub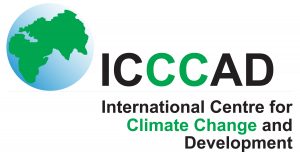 The COP27 South Asia Regional Resilience Hub is led by theInternational Centre for Climate Change and Development (ICCCAD), Bangladesh. The South Asia Hub is delivering a programme of in-person and virtual engagements to bring the local voice to the global platform from September to November 2022, culminating in an online event from 20–30 September.
The Regional Resilience Hubs play a crucial role of ensuring the voices and perspectives of traditionally under-represented communities are amplified and heard. They play a central role in illuminating and communicating regional priorities, actions, solutions and challenges on the global stage at COP27.
Programme of Events
The inaugural event of this year's South Asia Regional Resilience Hub will be held on 20 September 2022 virtually with the speech from world renown climate scientist Dr. Saleemul Huq, Director of the International Centre for Climate Change and Development (ICCCAD). The ICCCAD will host the event focusing on the frontline people who directly dealing with the adverse effect of climate change in South Asia.
The events hosted at the South Asia Region Hub at COP26 was an eye opener and gave ICCCAD a glimpse of the possibilities of going deeper and engaging specific geographical constituencies from the frontlines at the regional hub at COP27.
ICCCAD believes that by placing specific constituencies at the center of these discussions gives a deeper, more nuanced and rounded understanding of specific local adaptation strategies and vulnerabilities based on specific geographies.
The Aim
To open the space for local knowledge and experience on adaptation and mitigation to engage with external professional knowledge and experience, led by local champions based on their lived experiences.
To provide an opportunity for (organised) constituencies living and working in vulnerable geographies to build their individual and organizational capacity to participate, engage and lead the discussions on locally led adaptation.
To give an opportunity to climate professionals, policy makers, researchers, scientist and academia to listen to local experiences by local champions and understand geography specific adaptive strategies
To build a cadre of allies locally and globally that can better support the adaptive needs of specific constituencies living and working in climate vulnerable locations.
Geographies and Constituencies
Geographies/ constituencies that are being explored are following:
Bhawal Indigenous Forest Community from Bangladesh
Women Farmers Network from India
Mountain Communities from Nepal and Bangladesh
Mangrove Communities from India and Bangladesh
Climate Migrant Communities from Bangladesh and Srilanka
Voices from 2022 Devastating Pakistan Flood
Youth Community
Climate Resilient City Planning Initiative
Challenges and Opportunities
Some challenges and opportunities for learning and growing the regional hub:
The design and structure of the Resilience Hub fits well for professionals. Trying to fit some of the frontline groups (many of whom are first time participants in the climate universe) to understand how they can influence COP requires work. This can be learning for subsequent COPs.
Reliance on the support organisations/NGOs that support some of these frontline networks to bridge the gap and translate local aspirations. This process has the potential of building the capacity of the support organsiaton and frontline organizations.
There is an assumption that these groups all want to join the party. This is not true and there is need for consistent communication, engagement and preparedness and honesty with managing expectations.
There is a hierarchy of elite NGOs, smaller NGOs and CBOs with differential capacities and hence the need to manage  equity in the design of the program and participation of the partners.
Featured Panelists
Featured panelists came from organisations working on climate change adaptation and resilience in South Asia  communities:
International Centre for Climate Change and Development (ICCCAD), Nature Conservation Management (NACOM), Community Resource Development Centre (CDRC) and  FRIENDSHIPfrom Bangladesh; Urban Resource Centre (URC), Mehran Education Health Welfare Association (MEHWA), Desert and Rural Development (DARD) Organization and Roshan Samajh Development Organization (RSDO) from Pakistan; United Mission to Nepal from Nepal;Swayam Shikshan Prayog, Huairou Commission and  Indian Institute of Public Health (IIPH) from India,
Note
As the organiser of the South Asia Regional Resilience Hub for COP27 in 2022, ICCCAD will provide the platform for you to host your own event will not run your event. However, along with the Resilience Hub ICCCAD will continue to offer support beyond COP27 and into future COPs as well as other relevant global and regional events.
Date
Title
Start time (GMT)
End time (GMT)
zoom mode
Speakers
Summary
Contact name
Contact email
Contact email w/ link (auto generated)
Name of partners
Resources
Interpreter
Google drive link for more pictures and video
More link
Key message
Zoom link of the session
Zoom link for site
No. Of Registered P.
20th September, 2022
Official opening of the South Asia Regional Resilience Hub and followed by a session on Indigenous Bhawal Forest Community, Bangladesh namely "Impacts of Climate Change on livelihoods of indigenous peoples in Bangladesh: A case study from Tangail, Modhupur"
9:00
11:00
Webinar
Philip Gain, journalist, researcher, photographer, and adjunct faculty of Dept. of Media and Communication, Independent University, Bangladesh; Liang Ritchil, General Secretary of Garo Student Federation, Central Committee
The aim of the session is to highlight how the impacts of climate change is exacerbating the social and economic challenges of the indigenous community residing in Modhupur, Tangail region of Bangladesh. The session will also discuss how the indigenous communities' agriculture practices and crop production are affected and deteriorating their food security, and undermining their health and livelihoods, and how they are adapting to the changes.
Afsara Mirza
afsara.mirza@icccad.org
afsara.mirza@icccad.org
Cambridge Global Challenges and Society for Environment and Human Development (SEHD);
Blog published under Cambridge University: https://www.gci.cam.ac.uk/news/new-blog-impacts-human-induced-climate-change-are-exacerbating-social-and-economic-inequalities
Bangla to English
https://drive.google.com/drive/folders/1ICtgv4IQACZTsXcHbx5TqDGqd68xXvhY?usp=sharing
Download pictures and video
A platform or repository can be created to document the traditional and indigenous knowledge used in sustainable agriculture practices. This will enable their future generations to adapt to the impacts of climate change.
https://us06web.zoom.us/meeting/register/tZUlce-opzwsGtRO8JUBMORbjHatzC8z8k0A
Register
71
22nd September, 2022
Community driven restoration and protection of Coastal Mangrove Forest in Cox's Bazar District
10:00
11:30
Webinar
Prof. Abdur Rob Mollah PhD, Chairman, Nature Conservation Management (NACOM); Dr. SM Munjurul Hannan Khan, Executive Director, Nature Conservation Management (NACOM)
The session will focus on the mangrove restoration and protection initiatives in Cox's Bazar district by local community. Cox's Bazar, a coastal district of Bangladesh, is vulnerable from impacts of the climate change. High vulnerability in Cox's Bazar area resulted from climatic events such as cyclones, storm surges, floodings, salinity intrusion, and soil erosion. As a result, coastal communities have been suffering adverse impacts of climate change to secure their food security, health security, and livelihoods etc. In order enhance the resilience of local community of Cox's Bazar, the Department of Environment (DoE) and Nature Conservation Management (NACOM) facilitated community level participatory planning. Participatory planning process identified mangrove afforestation is one of the effective solutions to enhance the resilience against climatic events. The mangrove plantation programme acted as nature-based solution to enhance resilience against climatic events that would be the discussion topic for this session.
Dr. SM Munjurul Hannan Khan
munjurulkhan@gmail.com
munjurulkhan@gmail.com
None
https://nacom.org/thematic-working-areas/
Bangla to English
https://drive.google.com/drive/folders/1hvOGRDzGtH3X0_PF3Wc7XPESX05jyG-s?usp=sharing
Download pictures and video
The mangroves are important for providing green shelterbelt to vulnerable coastal community and suitable habitat for wildlife and other biodiversity including fishes. Locally led adaptation has been built through restoring the coastal mangrove forest.
https://us06web.zoom.us/meeting/register/tZAlce2hqDkjHdEJdC73cpUryyxsIBX6jKGz
Register
39
23rd September, 2022
Women Led Climate Resilient Initiatives: Lessons and Challenges
11:00
12:30
Webinar
Celine d'Cruze, ICCCAD; Ratna Mathur, Independent Consultant; Ms. Josephine Castillo, DAMPA, Philippines; Ms. Bindu Shreshta, Community Women Forum, Nepal; Ms. Naseem Sheikh, Associate Director, Programmes, SSP; Ms. Godavari Dange, Women Leader and HC Asia Regional Committee Member; Ms. Anjana Sable, Women Leader, SSP; Ms. Shailaja Narwad, Women Farmer and FPO leader, SSP; District Agriculture Officer, Latur, Maharashtra; Block Agri Officer, Osmanabad, Maharashtra; Ms. Malvadkar, Krishi Vigyan Kendra, Osmanabad, Maharashtra; Prof Vinod Menon, Founding Member, National Disaster Management Authority (NDMA)
The Huairou Commission is a women-led social movement of grassroots women's groups from poor urban, rural, and indigenous communities, working in over 45 countries.
Chandran P
sspinfo@gmail.com
sspinfo@gmail.com
Huairou Commission
Pre-reading resources:

SSP Brochure: https://swayamshikshanprayog.org/wp-content/uploads/2021/12/SSP-Organization-Profile-Two-Pager-122021.pdf

In the News: https://swayamshikshanprayog.org/resources/#in-the-news

Videos: https://swayamshikshanprayog.org/videos/

Newsletters: https://swayamshikshanprayog.org/resources/#in-the-news

Women Led Resilient Farming – https://swayamshikshanprayog.org/wp-content/uploads/2020/02/Women-led-Climate-Resilient-Farming_Printable-Version-20180911.pdf
Summary Report On 3-Day Training Program On Socioeconomic Drought Management Through Community Engagement – https://swayamshikshanprayog.org/wp-content/uploads/2021/10/SSP-NIDM-Training-DroughtManagement-CommunityEngagement-Report-Sept2021_sz-1.pdf
Fighting Drought and Improving Food Security in Maharashtra: A Women-Led Climate Resilient Farming Initiative – https://swayamshikshanprayog.org/wp-content/uploads/2020/03/SSPs-case-study-featured-in-Sitaram-case-study-compendium-2018-Pg-74-89.pdf

Marathi to English
https://drive.google.com/drive/folders/15ELOoSzK8jf4P6JWtrZ2-fsK_nae9qgg?usp=sharing
Download pictures and video
Grassroots women's groups and their networks must be supported by the govt to build long-term resilient recovery
https://us06web.zoom.us/meeting/register/tZItd-qqrD0jGtXBT39VIAsnsdmpoQ3inPfb
Register
188
24th September, 2022
Climate Change Adaptation Among the Indigenous Communities in Chittagong Hill Tracts
11:00
12:30
: Meeting
Hla Thoaiching Marma, Founder, Community Resource Development Centre; Lutfur Rahman, ICCCAD; Alpan Chakma, Researcher, Community Resource Development Centre; Cinya Mro, Local Representative
Session will cover causes and impacts of climate change in CHT and how indigenous communities are adapting to the changing conditions. Local representatives will share their experience of dealing with various issues induced by environmental degradation and climate change in the region
Hla Thoaiching Marma
hlathoaiching@gmail.com
hlathoaiching@gmail.com
ICCCAD
Mro to English
https://drive.google.com/drive/folders/1aXB7jtuU-ZGzMIrGNl-mJJ4_GMMLRXj4?usp=sharing
Download pictures and video
Identifying adaptation strategies and understanding resilience of the communities
https://us06web.zoom.us/meeting/register/tZ0vcOirqDgpE9JeQt8QlnNGwsuWm9AANT-v
Register
75
25th September, 2022
Co-creation process in a secondary city with nature and people to mitigate climate change impacts.
10:00
12:00
Webinar
Khondaker Hasibul Kabir, co-founder of Co.Creation.Architects; Suhailey Farzana, co-founder of Co.Creation.Architects
In today's world, it is evident that conventional urban planning has not been able to do social or environmental justice. We need resilient communities who will have the capacity to fight back against any circumstances 'together' be it climate change or a pandemic. Small collective efforts can initiate a big change. For example, the people of Jhenaidah with the participation of local authorities and stakeholders, have been rethinking about the neglected and disconnected spaces along the River Naboganga by mending the river and their effort contributes to the global climate change impacts. As much as ever, now is the time to start practising co-creation for a sustainable future.
Mahmuda Alam
pocaabd@gmail.com
pocaabd@gmail.com
Jhenaidah city-wide peoples' network,
Platform of Community Action and Architecture

Selected Photographs:
https://drive.google.com/drive/u/1/folders/1RdKwmoAVKEzigobzea95i9qtdoMR_sDn

CAN Co Create Jhenaidah City Workshop Video:
https://www.youtube.com/watch?v=QSpo6vTBJ2I&t=167s

Social media:
https://www.facebook.com/pocaabd

Bangla to English
https://drive.google.com/drive/folders/1132ay7DTT5y_aKANOAsKidj5rBIliqG3?usp=sharing
Download pictures and video
How a secondary city in Bangladesh has been working towards climate change mitigation through building a citizen network and emphasizing the vulnerable communities to save the river which is the heart of the city.
https://us06web.zoom.us/meeting/register/tZUpcuugqjgqGNH1lqBFZLxfHnU1dCHJgDYG
Register
50
26th September, 2022
Perspective on Community Resilience during 2022 devastating Pakistan flood
11:00
12:30
Meeting
Sher Muhammad Solangi writer, columnist and social political worker from Mirpurkhas; Mehru Nisa (Maira) Social worker women activist in villages to support the Community; Hina Hashim. Writer, politicians and activist, working to advocate the community; Sattar Hingorjo, President DARD Organization Khipro Sindh; Rehana, Social Activist Khipro. She works with farmer women; Mukhtiar Ahmed Gishkoli, President MEHWA and Community Activist; Mehtab, community leader, working in Jhuddo Mirpurkhas; Muhammad Ramzan, working with the community in Village Saindad Alyani Taluka Jhudo Mirpurkhas; Seema Liaquat, writer, educationalist, community mobilizer. She works to highlight women issues who lives in slum and low income areas and provide advocacy for their rights; Rana Sadiq, community leader working for the community on different issues
Pakistan is vulnerable to most natural hazards. It is prone to floods, earthquakes, droughts and cyclone storms devastating rains and landslides.

The recent floods caused by the monsoon rains has affected all provinces of Pakistan. According to the estimated figures, the massive floods have so far claimed 1,500. The estimated number of affected people is around 33 million, 16 millions are children and around 1.5 million houses are totally or partially damaged leaving behind millions in need of urgent shelter.
The community activists from four different cities will talk about flood situation in Pakistan.
Muhammad Younus
urckhi@yahoo,com
urckhi@yahoo,com
Desert and Rural Development (DARD) Organization
Roshan Samajh Development Organization (RSDO)
Mehran Education Health Welfare Association (MEHWA)

Here is the article on Flood situation by Arif hasan published in daily Dawn.Here are some media links and videos on flood situation. You can use this link



https://www.samaaenglish.tv/news/40013332/why-karachi-floods-when-it-rains



Effective coordination during a disaster matters. Here is why https://www.geo.tv/latest/438613-effective-coordination-during-a-disaster-matters-here-is-why



Pakistan's history of disasters and the lessons we fail to learn

https://www.dawn.com/news/1707390/pakistans-history-of-disasters-and-the-lessons-we-fail-to-learn


https://www.dawn.com/news/1698959/itll-flood-againPakistan Story on Water and Sanitation

https://apc01.safelinks.protection.outlook.com/?url=https%3A%2F%2Fwww.facebook.com%2Fvcastonline%2Fvideos%2Fepisode-1-development-for-the-people-by-the-people%2F5308649432567065%2F&data=05%7C01%7Cmaliha.malek%40icccad.org%7C338bfa31e3ef4bfb216508da9587aea7%7C298d36205cfd44a89cfff42654d5873a%7C0%7C0%7C637986707242036818%7CUnknown%7CTWFpbGZsb3d8eyJWIjoiMC4wLjAwMDAiLCJQIjoiV2luMzIiLCJBTiI6Ik1haWwiLCJXVCI6Mn0%3D%7C3000%7C%7C%7C&sdata=0YzicKQGMQZPOF2VgBMTaLHO7YJ9rGHekff19HYnp28%3D&reserved=0
Urdu to English
https://drive.google.com/drive/folders/1Oy_afwSBM82psVPxfmdjziejeFrUvRW0?usp=sharing
Download pictures and video
The communities can build their networks and could be supported to prepare to manage hard times.
https://us06web.zoom.us/meeting/register/tZ0pcOypqjMpH9JOcJA8cKS1WCBg1chI0U5F
Register
25
27th September, 2022
Through FRIENDSHIP Mangrove Plantation project, managing socio-ecological conditions for sustainable communities in the Sundarbans
10:00
11:00
Webinar
Kazi Amdadul Hoque, Senior Director of Strategic Planning and the Head of Climate Action at Friendship NGO; Representative from the Bangladesh Forest Department (TBC); Mr. Md. Abu Daud Dhali, Chairman, Protapnagar Union Parishad (Local government);Community People; Mr. Mydul Islam, Senior Technical Manager, Climate Action, Friendship
The purpose of the session is to share experiences from the FRIENDSHIP Mangrove Plantation Project, manage socio-ecological conditions for sustainable communities in the Sundarbans, and promote learning in the coastal region because mangrove conservation and restoration are essential to support the scaling up of similar projects in the region. The participants including community people, representatives from local government and Forest department, and practitioners will share best practices, remarkable achievements, and lessons learned. The benefits of collaboration and collective action by engaging the community, local government, and Bangladesh forest department will be highlighted.
Kazi Amdadul Hoque
kaziamdadul@friendship.ngo
kaziamdadul@friendship.ngo
None
https://friendship.ngo/mangroves-a-nature-based-solution-for-climate-adaptation/
Bangla to English
https://drive.google.com/drive/folders/1Oy_afwSBM82psVPxfmdjziejeFrUvRW0?usp=sharing
Download pictures and video
https://us06web.zoom.us/meeting/register/tZUrcumrrT0sGNWfDEELkPUhpd3xXtcibPk3
Register
64
27th September, 2022
Transformative resilience through visual action research techniques with vulnerable communities in Bengal delta
11:00
12:00
Webinar
Shibaji Bose, independent consultant working with participatory visual research methods; Dr. Upasona Ghosh; Adiba Bintey Kamal, Programme Coordinator at ICCAD; Dr. Saleemul Huq, Director of ICCCAD; Mihir R. Bhatt
The research represents the Sundarbans region of India and Bangladesh, as well as transboundary perspectives on the scope and limitations of transformative resistance to climate change. Two visual action research approaches, photo voice, and digital diary, were used with various community groups to explore how communities are building resilience to climate change impacts in their daily lives and how information about resilience may be translated into local-level activities.
Adiba Bintey Kamal
adiba.kamal@icccad.org
adiba.kamal@icccad.org
Belmont Forum, Indian Institute of Public Health (IIPH), TAPESTRY
https://tapestry-project.org/
Bangla to English
https://drive.google.com/drive/folders/1xIWVgh-uXQCE-RhH9kGd8k4hkQRgpEsW?usp=sharing
Download pictures and video
The visuall method is the voice of the voiceless people.to protray the impact of climate change
https://us06web.zoom.us/meeting/register/tZUrcumrrT0sGNWfDEELkPUhpd3xXtcibPk3
Register
28th September, 2022
Climate Change Issues & Adaptation in Far-Western Region of Nepal
10:00
11:00
Webinar
Mr Basanta Pratap Singh, Journalist, Kantipur Media Group, Nepal; Laxmi Kumari Awasthi, Project Manager for CLIMATES project, Nepal; Bidhya Rai, Journalist, Center for Investigative Journalism Nepal.
We will be presenting 4 minutes long recorded video of local people in local voice (with English subtitles in it) mainly on the issues of climate change in the far-western mountain region of Nepal, 3 speakers from stakeholders who are closely working with these local people will be presenting on 3 specific topics such as climate change issues, local adaptation
Sita Bantha Magar
sita.magar@umn.org.np
sita.magar@umn.org.np
Normisjon (Norway)
https://cijnepal.org.np/ensuing-climate-crisis-in-mountain-owing-to-massive-deforestation-in-high-passes/?fbclid=IwAR0aPSwhd6iqqtirM_F99ZhSHqmX3nFnzlOZckUHUcWECCi9OCtT3MNuotY

https://cijnepal.org.np/hunger-for-development-leaves-bajhang-in-disarray/?fbclid=IwAR2_zgXbPOb8YbmDCIWSSmB-5u0Le5PM4RhhDpgClz0-DSo7IQp3XiLqbDY

https://fb.watch/fwb5zmUnXG/

Nepali to English
https://drive.google.com/drive/folders/1pfGbMZnWKwCS_h_LLTkeF8EtEFWYVj8S?usp=sharing
Download pictures and video
Far-western Mountain regions need to be especially heard and addressed within Nepal.
https://us06web.zoom.us/meeting/register/tZIvcO-vrz0oHdwt_pYfkeCHc6qd3wcaR7xJ
Register
26
29th September, 2022
Youth for Food Security
11:00
12:30
Meeting
Shohail Bin Saifullah, coordinator, youth Programme, ICCCAD
The session, from the Club of Rome (COR) and the International Centre for Climate Change and Development (ICCCAD), will serve as a platform to translate this knowledge into action, to advocate for food security to be accelerated at the regional, national and global levels and to expand the reach of these capacity building initiatives amongst the youth
Shohail Bin Saifullah
Shohail.saifullah@icccad.org
Shohail.saifullah@icccad.org
Club of Rome
Bangla to English
https://drive.google.com/drive/folders/12TH4xN-xiWqOQ6uIfDvwgt34rJJ38j3q?usp=sharing
Download pictures and video
Youth need to be seen as the future, especially in regards to food systems security, and having their voices heard as change makers.
https://us06web.zoom.us/meeting/register/tZwpf-irqjMuGNKtWKnffoZn-lQeTf6sdTaP
Register
92
30th September, 2022
Voices from climate migrant of South Asia
10:00
11:00
meeting
Dr Saleemul Huq, Director, ICCCAD
Bangladesh, a low-lying deltaic country recognized as the frontline victims of climate change, has been experiencing climate induced migration recently. Internal migration trends in the country show migrants from coastal vulnerable regions are most likely to move towards mega and secondary cities. With limited financial capabilities these migrants mostly relocate themselves in informal settlements where issues such as lack of access to basic services are prevalent. Highlighting the growing interconnections between internal migration and informal settlements, this study focuses on how communities have received safe water while access to other basic services is a major concern at Mongla Signal Tower.
Md. Lutfor Rahman
lutfor.rahman@icccad.org
lutfor.rahman@icccad.org
University of Sussex (UK), Durham University (UK)
Website: https://www.inclusiveinfrastructure.org 2. Success story from the informal settlements of Bangladesh https://www.dhakatribune.com/tribune-climate/2022/05/18/success-story-from-the-informal-settlements-of-bangladesh

Blogs: 1. Community perceptions about social research in informal settlements https://www.inclusiveinfrastructure.org/community-perceptions-about-social-research-in-informal-settlements/

Bangla to English
https://drive.google.com/drive/folders/1ISgpMVuPUZaVjtWHSB9ZUKp2be2Im2ZJ?usp=sharing
Download pictures and video
Importance of financial support for scaling up locally led initiative in order to improve living condition of climate migrants with the opportunity to connect legal water supply from municipality o improve the
https://us06web.zoom.us/meeting/register/tZcrfuitqTsoHtHkCmQU4hWoyLpXTRoFY5UW
Register
28