Efficiency for Access is pleased to be involved with the COP Resilience Hub because we see it as a unique opportunity to help raise awareness of the crucial role of affordable, high-performing and inclusive appliances in supporting global adaptation efforts and helping vulnerable communities to develop resilience to external shocks.
---
We are a global coalition working to promote high performing appliances that enable access to clean energy for the world's poorest people. It is a catalyst for change, accelerating the growth of off-grid appliance markets to boost incomes, reduce carbon emissions, improve quality of life and support sustainable development.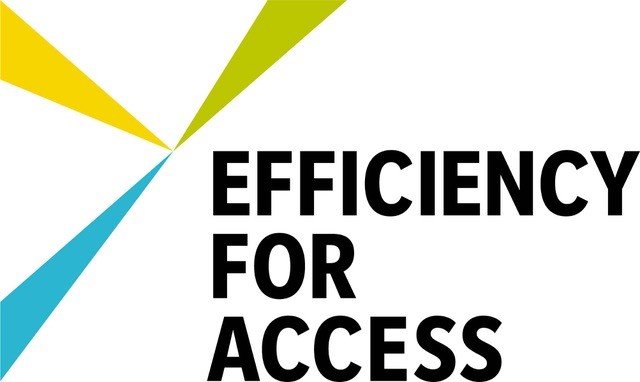 Efficiency for Access consists of 18 Donor Roundtable Members, 17 Programme Partners, and more than 30 Investor Network members. Current Efficiency for Access Coalition members have programmes and initiatives spanning 52 countries and 24 key technologies.
The Efficiency for Access Coalition is coordinated jointly by CLASP, an international appliance energy efficiency and market development specialist not-for-profit organisation, and UK's Energy Saving Trust, which specialises in energy efficiency product verification, data and insight, advice and research.
The Efficiency for Access Coalition is dedicated to building markets for efficient solar powered technologies that will help the most vulnerable withstand external shocks and build climate resilience.
Solar powered appliances are playing a critical role in the COVID-19 pandemic response and corresponding economic recovery for the nearly 800 million people not connected to an electric grid. As people are forced to stay home and distance socially, cold chain can help address food insecurity and appropriate health equipment can help diagnose and treat COVID-19 patients. Solar water pumps can also help smallholder farmers withstand droughts and changing water patterns.
Efficiency for Access is building resilience among the world's underserved populations by advancing access to clean energy and affordable, high-performing and inclusive appliances. We are working to achieve the following targets by August 2022:
Give 150,000 people access to solar irrigation, thereby building their resilience to droughts and unpredictable weather patterns;
Give more than nine million people access to fans and refrigeration, which will help them stay comfortable and maintain economic productivity in sweltering conditions; and
Avoid 174,000 tCO2 of emissions through the replacement of inefficient appliances powered by diesel.
Through our engagement with COP26, Efficiency for Access is aiming to demonstrate how supporting the development of affordable, high-performing and inclusive appliances can help accelerate a just and inclusive clean energy transition and help vulnerable communities adapt to climate change and build resilience.
In our role as energy access co-theme lead at the Resilience Hub, we are working with the International Energy Agency and ICT to deliver a series of events that showcase the talented people and organisations around the world creating innovations that can help countries and vulnerable communities thrive while withstanding external shocks.