The Race to Resilience – the UN backed global campaign to build the resilience of vulnerable communities to the impact of climate change – has today announced four new Partners have joined the global campaign, building momentum ahead of COP26 for a raise in ambition from state and non-state actors on climate resilience.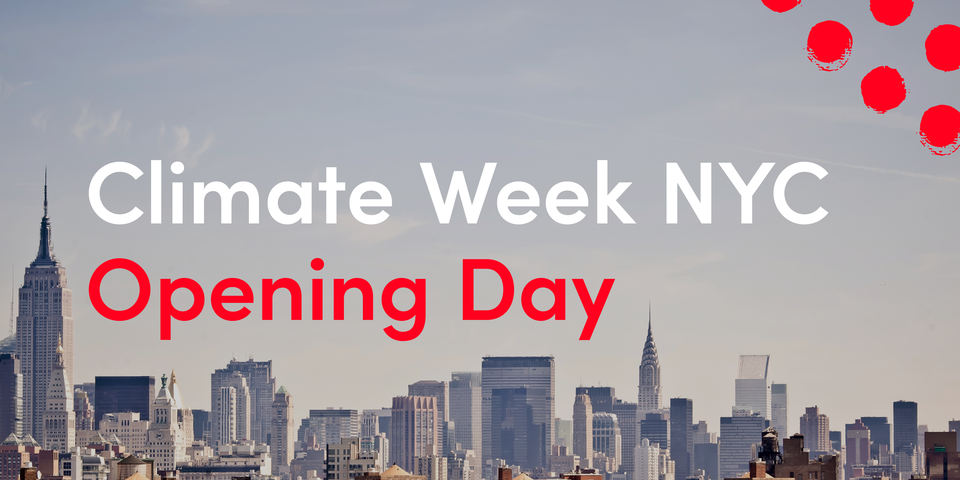 The announcement comes as part of the UN High Level Climate Action Champions' Opening Session for Climate Week NYC on Race to Zero and Race to Resilience – 'Delivering on the Promise of Paris: every fraction counts'.
The four new initiatives bring the total number of Partners in the Race to Resilience to twenty four, representing over 2,500 non-state actor organisations from across society advancing the campaign's goal of making 4 billion people from vulnerable communities resilient to the impact of climate change by 2030.
Welcoming the new initiatives, COP 26 High Level Climate Action Champion Nigel Topping said: "I am delighted to welcome four new Partners to the Race to Resilience. They represent the diverse coalition of non-state actors which is essential to delivering the campaign's goal of making 4 billion people resilient to climate change by 2030".
Official Partner Initiatives
The Climate Heritage Network: A global network of civil society, government, business, and cultural institutions working to strengthen resilience and scale up arts, culture, heritage and traditional knowledge-based climate action.
The International Coalition for Sustainable Infrastructure: A global initiative bringing engineers together to act on sustainability, resilience and climate change impacts on infrastructure and the communities it serves.
Resilience First: A cross-sector business network to bridge gaps in infrastructure systems and address resilience holistically, to create a safe, resilient and sustainable future for all.
The Urban Sustainability Directors Network: a network of local government professionals across the United States and Canada creating Resilience Hubs that aid and educate residents, and coordinate resource distribution and services before, during or after a climate hazard event.
The cross-society group of initiatives will join other Partners in publicly pledging the action they will be taking as part of the Race to Resilience at COP 26, using the campaign's metrics framework to quantify their impact.
In addition to new Partner initiatives The Race to Resilience also launched its Transformations programme for non-state actors delivering action to advance the campaign's 2030 goal.
Looking to COP
These actions include increasing the quantity and quality of finance and investment, capacity building, governance systems, infrastructure and technological innovations. The campaign will announce the first group of Partners delivering on Transformations at COP26.
At COP 26 the campaign will bring these Partners together to share best practices and collectively mass mobilize actors to raise their level of ambition and action on resilience. This includes at the COP Resilience Hub, the first dedicated physical and virtual space for resilience at a COP which will be running programming across the two weeks and act as the home for the Race to Resilience.
Speaking at Climate Week New York City's opening session, UN High Level Climate Action Champion, Gonzalo Muñoz said: "Today we have more reasons to be hopeful ahead of COP26. This groundswell of momentum in building resilience of the most vulnerable is crucial to us adapting to the future ahead, and for placing the world in a stronger position to decarbonise at pace. "