Resources relating to individual sessions will be available here soon.
Mon

7

Nov

Tue

8

Nov

Wed

9

Nov

Thur

10

Nov

Fri

11

Nov

Sat

12

Nov

Mon

14

Nov

Tue

15

Nov

Wed

16

Nov

Thur

17

Nov

Fri

18

Nov

Themes
Managing
Partners
Monday 7th November
Coming Soon
Tuesday 8th November
Coming Soon
Wednesday 9th November
Coming Soon
Thursday 10th November
Coming Soon
Friday 11th November
Coming Soon
Saturday 12th November
Coming Soon
Monday 14th November
Coming Soon
Tuesday 15th November
Coming Soon
Wednesday 16th November
Coming Soon
Thursday 17th November
Coming Soon
Friday 18th November
Coming Soon
       Learn More about each theme and who is involved at the Resilience Hub


Finance and Investment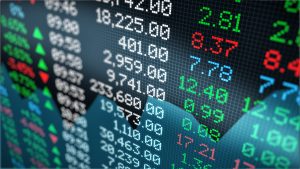 COP26 resulted in renewed momentum to meet the climate finance goals, and to align more finance with efforts to reach the local level.  For example, $1.5 bn was committed to support institutions and organisations who have endorsed the Principles for Locally Led Adaptation.  Building on research which indicates that only US$1 in every US$10 has supported local level action, there is an urgent need not only to continue to step up the amount of finance available, but to help shape and enhance action to improve the delivery, effectiveness of this finance.  
The Finance and Investment theme brings diverse actors together to discuss core issues for financing adaptation.  It recognises the ongoing challenges in enabling the flow of finance from the provider to the organization and households at the local level.  It will provide a deeper dive into a few of the critical barriers being faced including around quality, accountability and transparency, and the absolute quantity of finance being pledged and delivered.  Drawing on this, there will be space to discuss some of the recent innovations and developments which may be solutions to be scaled.  It will include opportunities to discuss related issues such as  debt distress and climate and nature action, risk perceptions and rules for finance access, finance mechanisms and means for promoting transparency and accountability. The Resilience Hub is a space to discuss different types of climate finance and develop shared understandings of the ways risk is carried in a financing process, different ways of channeling finance (and the relationships between different actors involved throughout), and how to ensure finance is transparent and accountable both up and down the chain. 
The Finance theme at the resilience hub will give participants an opportunity to share best practice, form new partnerships with individuals or organisations who can work with them to improve climate finance flows.
The three main objectives are:
To improve understanding and awareness of how and why funding can flow to the local level, to support locally led adaptation plans and initiatives.  

To establish stronger, or if appropriate, new partnerships and momentum around issues of debt and mechanisms to reduce indebtedness

To pave the way towards a charter or set of champions able to bring more evidence and examples of practical steps financing the local level at COP28. 
Theme Organisations:
InsuResilience Global Partnership
Coalition for Climate Resilient Investment (CCRI)
International Institute for Environment and Development (IIED)
Loss and Damage Youth Coalition (LDYC)
World Resources Institute WRI
Disaster Risk Management and Humanitarian Action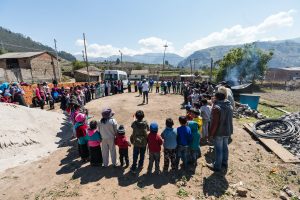 The humanitarian consequences of climate change are already affecting the lives and livelihoods of  millions of people around the world, with the world's most marginalized and vulnerable communities impacted most severely. Climate-and weather-related disasters, like floods, landslides, storms, droughts, heatwaves and cold spells, are becoming more frequent and intense and lead to cascading social, environmental and economic impacts. 
The Humanitarian Action and Disaster Risk Reduction theme will: include the perspectives of affected communities and local actors, including those already affected by crises; discuss the best practices, innovation and solutions that can be scaled up to effectively reduce risks and share information; discuss ways to scale up early warning systems and anticipatory action and investment in climate risk management and resilience building; and ensure engagement of climate, humanitarian, DRR (disaster risk reduction) and development actors/ communities  to reduce silos and promote coherence and coordination.
Key Objectives:
Increased knowledge, collaboration and action

Unblock vital processes that could enable real impact

reflect on the humanitarian  impacts of the climate crisis and the needs of most vulnerable

include the perspectives of affected communities and local actors

ensure engagement of climate, humanitarian, DRR  and development actors/ communities  to reduce silos and promote coherence.
Theme Organisations:
Risk Informed Early Action Partnership (REAP)
Near East Foundation (NEF)
The International Federation of Red Cross and Red Crescent Societies (IFRC)
Howden Group
UN Office for Disaster Risk Reduction (UNDRR)
Food and Agriculture
The pathway to a resilient agri-food system puts people and the environment at its center and requires inclusive and holistic approaches. It builds on multiple types of knowledge (for example, local, traditional, academic and official), meets the needs of the most vulnerable and fragile regions, and leads to improved access to finance and digital opportunities, innovation and scaling of nature-based solutions.
A failure or crisis in one domain such as global health or an armed conflict can increase risk in an unbounded number of interdependent domains such as our global climate, food and water supplies, energy and financial systems. 
Resilient agri-food systems should support people to thrive within changing circumstances, adopt adaptive management approaches and use a precautionary principle to avoid unwanted consequences of development actions.
Theme Organisations:
World Resources Institute WRI – with support from The Food and Land Use Coalition (FOLU) & Adaptation Action Coalition (AAC)
Sacke for Resilience
Efficient for Access Coalition
Stockholm Security Hub – which includes:
Stockholm International Peace Research Institute (SIPRI)
Stockholm Resilience Centre
Stockholm University
Water and Natural Ecosystems
Climate change impacts largely manifest through water. It is the life-giving force on earth, but has far too often been neglected in discussions outside the water sector. Climate change and human activities have profoundly altered water cycles, affecting aquatic biodiversity, needs and demands for water, sanitation and hygiene (WASH), livelihoods, food production, cities and industry, and human-nature relationships. The Resilience Hub Water and Natural Ecosystems theme aims to ground water as a bedrock of societal and ecological resilience by showcasing innovative locally-led solutions, amplifying intergenerational indigenous and local voices, and matchmaking collaborations across geographies and sectors to deliver a resilient future.
Key Objectives:
Move the conversation around water and climate change from risk to resilience – demonstrating how water is a critical resource for climate action; showcase actionable, effective NBS for resilience; challenge participants to ensure that their projects put local communities at the center and are aligned with the principles of locally-led adaptation; build on existing partnership for nature and climate; and inform the next round of NDCs and NAPs

Acknowledge challenges related to dealing with complex systems – while highlighting emerging solutions on water resilience such as the joint statement on Water Resilient Food Systems. 

Bring forth the transverse nature of water as a resource – through its importance in implementing all adaptation, resilience and mitigation interventions

Surface, acknowledge and amplify previously under-represented voices within the space of water and climate policy – including youth, local leaders, Southern representatives, local and indigenous communities, by mentoring and enhancing their capacities to advocate for just and regenerative water and climate solutions.

Further debates and identify forward-looking pathways for action on measuring water resilience, water justice, Nature-based solutions, etc. 

Break down sectoral siloed approaches and highlight how multi-stakeholder collaborations involving private, public, civil society, and local communities can accelerate action (not just theoretically but practically) 
Theme Organisations:
Global Resilience Partnership/Resilience Knowledge Coalition
Water Resilience Coalition – CEO Mandate
Alliance for Global Water Adaptation (AGWA)
United Nations International Federation of Youth for Water and Climate (UN1FY)
Cities and Urbanization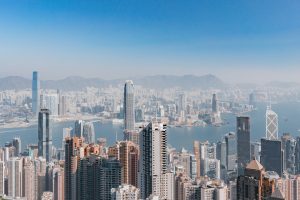 Nearly 1 billion people – one in four urban dwellers – live in urban slums and informal settlements, making them particularly vulnerable to the consequences of climate change, such as droughts and floods. As the climate change pressure in those communities increases and the world's cities become a refuge for many, building urban resilience requires understanding the responsibilities across sectors and stakeholders and the range of interdependencies among them. This is needed to deliver climate justice to the most affected, ensure urban equity by integrating diverse urban resilience indicators while strengthening local capacity, facilitating experience sharing, and securing finance for practical approaches to scale existing solutions, as currently only 9% of urban climate investments flow to climate change adaptation projects.
Theme Organisations:
Slum Dwellers International (SDI)
CCFLA (Cities Finance Leadership Alliance)
Green Africa Youth Organization (GAYO)
Global Green Growth Institute
Infrastructure, Energy and Mobility
Developing resilient infrastructure that integrates the changing nature of risk, and the changing needs and demands of communities across the globe calls for looking beyond the physical condition of infrastructure to consider the quality and continuity of services, life-cycle costs including long-term operations and maintenance and loss and damage, as well as end-of-service-life considerations. A future-ready, just energy transition will reflect in infrastructure that is resilient, sustainable, and people-centered; that builds systemic resilience and tackles interconnected risks; considers nature-based solutions along with hardened structures; provides equitable access to essential services and is predominantly based on clean energy sources.
Giving a voice to communities at different stages of infrastructure development, working with nature, revising standards, and adopting certifications will play a significant role in building climate adaptation and resilience in existing and new infrastructure as well as combating the exacerbated climate impacts we are already experiencing.
Key Objectives:
Advancing partnership and discussion around how to drive demand for resilient infrastructure, especially in areas with high-climate vulnerability

Highlight solutions related to the uptake and implementation of adaptive pathways towards resilience of infrastructure
Theme Organisations:
International Coalition of Sustainable Infrastructure (ICSI)
Coalition for Disaster Resilient Infrastructure (CDRI)
Build Change
WSP
Oceans and Coasts
A healthy ocean and resilient coastal communities are two sides of the same coin. Lives and livelihoods in coastal communities are dependent on a healthy ocean and thriving marine ecosystems. Coastal communities are on the frontline of climate change worldwide. Extreme weather events, sea level rise, adverse and significant ecosystem changes, pollution, overfishing, rising levels of acidity, increases in the salinity of freshwater and groundwater, all jeopardise the health of the Ocean and the people who depend on it. These systemic changes put at severe risk the social cohesion of coastal communities leading to migration and population displacement.
Theme Organisations:
Ocean Risk and Resilience Alliance (ORRAA)
Lloyd's Register Foundation
RARE
Arts, Culture, Antiquities and Heritage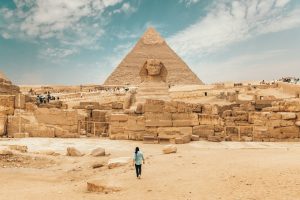 Culture, from art to heritage, empowers people to imagine and realize a low-carbon, just, climate resilient future. Between technological innovation and individual choice lies the communal realm, a social world of remembering, creating, sharing, and belonging that binds people to places and to each other. Through community-centred approaches, culture-based strategies strengthen resilience by supporting social networks and diverse knowledge systems and practices and linking them to place.
Key Objectives:
Seize the opportunity presented by the ground-breaking inclusion of culture-based strategies in the new Race to Resilience (RTR), promoting the RTR and these goals as ways to mobilise culture-based resilience strategies among diverse non-state actors with a focus on vulnerable groups and communities. 
Support the integration of arts, culture and heritage into the adaptations communications of state parties, to promote mainstreaming of culture into resilience planning at all levels.
Strengthen advocacy for the mobilisation of culture for climate action by helping to build a coherent and strong narrative that can directly support advocacy efforts at the global, national or local levels, with a view to convincing decision-makers and partners to include culture across their resilience policies and programmes. 
Provide evidence-based results to inform policies and actions. Evidence gathered will inform policies and decisions as well as operational actions, both within the cultural sector, and across other sectors transversally. 
Build a knowledge base for action, while promoting exchange and collaboration between worldwide practitioners, researchers, policymakers, vulnerable groups and communities.
Theme Organisations:
Climate Heritage Network
African Heritage Network
FIMI                                         
Julies Bicycle
Health and Wellbeing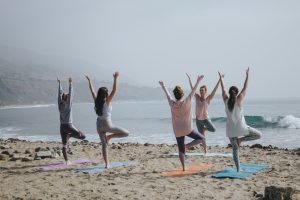 Building on the conversations at COP26, this year the aim is to galvanise action across health, climate and urban actors, helping them create the space for collaboration and the locally applicable tools needed to accelerate and unlock the changes needed.
The Health and Wellbeing theme will take a systems approach and further illuminate the interconnectivity between human health and climate change both in terms of shared challenges but also shared solutions. It will focus on expanding the dialogue to a broader set of actors who may not be considered a part of the traditional health care system but that provide critical contributions into how we address health care in a world with a changing climate. We will explore the existing data available to inform health and climate resilience programs, the impacts of climate change on labor productivity, and health implications of plans and early warning systems within one effect of climate change, rising temperatures and extreme heat events.
Theme Organisations:
Extreme Heat Resilience Alliance
Mott MacDonald
World Health Organisation (WHO)
Managing Partners
Coming Soon